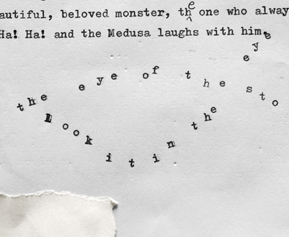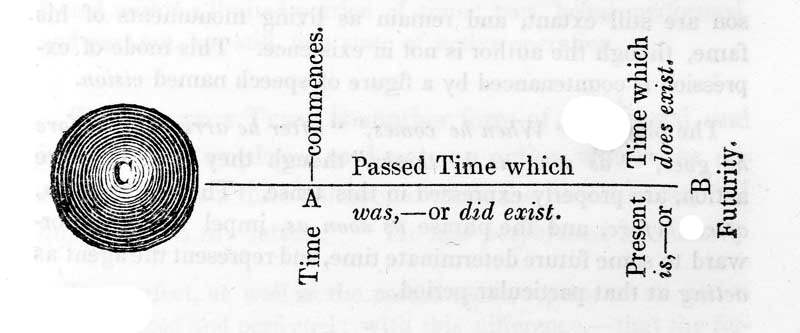 notes
Images from top left: notes; Egg-shaped 'system of animals' Georg August Goldfuss,
Über de Entwicklungsstufen des Thieres
(On animal development) 1817, in Theodore W. Pietsch
Trees of Life: A Visual History of Evolution
(JHU Press) 2013. Fig. 27, p. 44.;
Image-passage-place
a very occasional paper;
Action Stations
(detail) 2010, see below in print publications.
Art: essays, review
a selection by Teri Hoskin
Ph.D (by research) in Architecture and Design, BA Visual Arts.
I don't know: quivering dogs, text for Internal Forces, Painting Linda Marie Walker, Curator. Artists: Jorge Carla Bajo, Louise Blyton, Melinda Harper, Anton Hart, Aldo Iacobelli, Toshiyuki Iwasaki, Louise Haselton & Christian Lock, Andy Petrusevics. Praxis Artspace, Adelaide South Australia. 25 May - 28 June 2017.
"Matthew Bradley, The year of a thousand suns", Parallel Universe, ArtLink Issue 36:4 | December 2016
Magic Object, Adelaide Biennial of Australian Art, review, Artlink, April 1 2016
James Dodd, Painting Mill v.2. exhibition essay. Bus Projects. Nov 2016.
Yhonnie Scarce breathing, and the sound of knuckles cracking, #9 Nations, fineprint, January 2017.
As below so above: Deborah Prior, Tangled Saints. Exhibition essay, Australian Experimental Art Foundation. August 2015.
Fleece. Deborah Prior. Essay. Exhibition booklet commissioned by Guildhouse Adelaide South Australia for the Collections Project. Sept 2014.
The Active Thing: Bridget Currie's Objects, Eyeline #74 (2011): 33-39.
Some tree time catalogue essay, Bridget Currie, Regulators, Experimental Art Foundation, 7 Aug-5 Sept 2009
AK: failure as method, Anastasia Klose, I though I was wrong but it turned out I was wrong, catalogue essay and design. Australian Experimental Art Foundation, 9 July - 8 August 2010. There's also a terrific essay by Larissa Hjorth in the catalogue "Intimate strangers, in bed with Anastasia Klose".
sending/taking: littered texts, Linda Marie Walker, Room, catalogue essay and design, Noel Sheridan Project Space, Australian Experimental Art Foundation, 9 July - 8 August 2010.
Smoke and mirrors Against the grain / Tim Burns / Survey, Curator, catalogue essay and design. Australian Experimental Art Foundation, 1 - 30 October 2010.
On the ground (drawing transition) Catalogue essay for Line Drawing Curated by Linda Marie Walker, SASA Gallery, July-Aug 2008. Artists/writers; James Geurts, Julie Henderson, Bianca Hester, Domenico de Clario.
Migrating Architectures: Calin Dan Calin Dan, …'til here from now, an emotional architecture stopover, catalogue essay and design, Experimental Art Foundation, 2007.
Other kinds of writing
writing as material, different contexts: print, art exhibition, tiny books, yet another website… a selection
'To nourishment' unpublished manuscript, longlisted for the 2019 Lifted Brow Experimental Non-Fiction Prize
Fire, wether, snake: what happens now, Re/Production Runway #32 part curated by VNX Matrix. 15 Sept - 15 Oct 2016. Published 26 Nov 2016.
'Postscript: UN & EM OR EN Littered Texts En-During the Margin, Architectural Theory Review 18:2 (2013) 258-264.
'How to learn an unknown environment,' Mud Map: Australian women's experimental writing Moya Costello, Barbara Brooks, Anna Gibbs and Rosslyn Prosser, Editors. Text no. 17 (2013).
'slow writing: Lucas Ihlein with Teri Hoskin' Unsitely Aesthetics: Uncertain Practices in Contemporary Art, Maria Miranda, Editor. Errant Bodies Press: Berlin. Surface Tension Supplement No. 6, 2013.
Thirteen paragraphs on the underground feature article, Artlink, v30, no2: June 2010. 'Underground' special issue edited by Lucas Ihlein.
Virtual Catastrophes: stories from technicity and trauma. Ph.D thesis in architecture and design. 2006. A Deleuzian + Derridean take on language, war, technicity and a local catastrophe. A writing that makes structure as it goes.
after blue work slight books: Adelaide, 2014. An artists book. Download A4 document; print it both sides, fold it into thirds as if for a DL envelope; fold again in half; stitch and slit the folds.
Drawing con moto 10-16 July. 2008. Performance text, an artists edition of 100 posters made during Line Drawing. South Australian School of Art Gallery. July-Aug 2008.
Action stations slight books: Adelaide, 2010. Wall text, architecture plan print, 4000mm x 840mm, exhibited in The slight surprise of action, Julie Henderson, Light Square Gallery, Adelaide.
Image, passage, place: thinking among images that work Working Images, Environmental graphic design, Drew Joyce Creative Director, Adelaide. 2008-2009
'Soliciting taste', Illogic of Sense: The Gregory Ulmer Remix. Darren Tofts and Lisa Gye, Editors. Alt-X Press, 2004.
From the internet archive
lost to accessibility - yet here they are
"But to improvise is to join with the World, or meld with it. One ventures from home on the thread of a tune. Along sonorous, gestural, motor lines that mark the customary path of a child and graft themselves onto or begin to bud "lines of drift" with different loops, knots, speeds, movements, gestures, and sonorities."
— Gilles Deleuze and Felix Guattari A Thousand Plateaus: Capitalism and Schizophrenia
These experimental texts were mostly published on the electronic writing research ensemble (2009 archived version) back in the very early internet days, 1997, and that's when I added the quote above to the about screen. What we did then was implicitly experimental art and the New Media Fund of the Australia Council thought so too. Before blogger and wordpress turned web sites into lists and blogs, the coder had to learn html and cut n paste javascript. This meant there was more opportunity for experimenting with layout: making mistakes and working with accidents was fuel for the art, making it bend toward and away from the literary. eWRe was archived for awhile by Pandora, a project of the National Library of Australia, that later became TROVE which in turn has been defunded. The work was mostly made before September 11 2001, it's not that we were innocent then, it's just that now the internet the world is both shinier, infinitely slick, and much much darker. There are a lot of texts – I'll add to this from time to time…
meme_shift (the beginning is not the start)
1999. A rambling hypertext, yep that's what we used to call them, experimentation with styles and pop ups and a range of different language registers from observation, travel writing, poetry, video, gifs - lots of gifs!
Sept. 1999, one of the works in lux: notes for an electronic writing, an exhibition I curated at the Contemporary Art Centre of South Australia. Linda Marie Walker, my friend, and coöfounder of eWRe (along with Jyanni Steffensen) had just taken up the position as Director there. Lux was an opportunity to think about how to exhibit writing both online and in physical space. Other artist-writers for lux included Geni Waite, Michael Tawa. Josephine Wilson and Linda Carrolli, Gregory Ulmer, Heather Kerr, Sue Thomas, Mark Stephens. There was a sound file by Jason Sweeney too I think, but the file type protocols are changed and I'm not sure how to make it appear again.
I made my first website in January 1997, since then I've made more than I remember — many for art, some for other artists, architects, writers, once even for a group of mathematicians in Hong Kong! Many are offline or lost in internet deep space (such as the sadly defunct Experimental Art Foundation - boy that was an act of love), some don't translate to current http protocols and shifting screen sizes - as in material life there is no standard that stays eternal - a few are still around and still readable.
eWRe (the Electronic Writing Research Ensemble), editor, designer, manager from 1997. Various artists, writers, philosophers, academics, musicians. Archived by Pandora, National Library Australia.
B Part Renaissance endurance activities over 9 days for the Port Adelaide festival, 2007. Web, writing, still images, video and sound. *
5000+ integrated design strategy for inner Adelaide. As Engagement Facilitator I argued strongly for the efficacy of an online presence for the Integrated Design Strategy in 2011, a cross government sector (Commonwealth, State, Local Council) and stakeholder project for Inner City Adelaide renewal under the wing of the Integrated Design Commission, Department of the Premier and Cabinet, Gov of South Australia. My role included brand lead, communication and facilitation, site architecture, curation of content and social media. A lot of public money is spent on such commissions and projects, and they often disappear without a trace or remain tidied up in a carefully worded Project Outcomes Statement. This one has been Archived at Pandora National Library of Australia.